Facial Nerve Conduction Study with Blink Reflex
What is the Facial Nerve With Blink Reflex?
Blink reflex studies are useful for assessing the pathway from the trigeminal nerve through the brainstem to the facial muscles. In this technique, the trigeminal nerve is stimulated at the supraorbital notch (brow) and both ipsilateral and contralateral responses are recorded from the facial nerve. The electrical reaction is caught in the monitor and evaluated.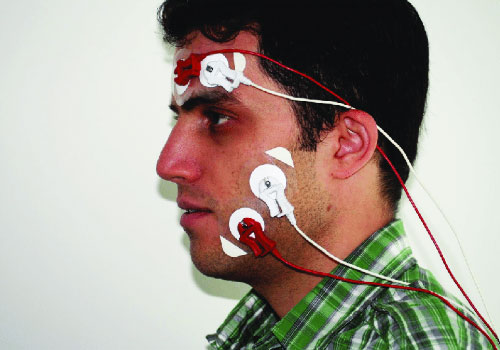 What is the purpose of the Facial Nerve With Blink Reflex test?
Diagnosis of facial nerve palsy or facial nerve paralysis.
Horner's syndrome (brain stem damage) and blepharospasm detection (inability to open eye)
To determine the absence of tone when the patient fails to close the forcibly opened eye in the event of a coma.
To assess collier's symptoms (upward or downward displacement of the upper or lower eyelids, revealing the white portion of the eye) caused by a midbrain lesion or inflammation.
What should you do on the day of your examination?
Prior to the examination -There is no need to fast.
Before the exam- you may have a small lunch.
Avoid using any cream, oil, lotion, or moisturiser on your skin.
A neurophysiology specialist will implant electrodes (metal disc plates) on your face during the exam. You may feel some pain while the electric current travels through your nerves. The procedure will take about 30 minutes.
Is the test safe?
The test is usually safe, with no known adverse effects.
Get a consultation on Facial Nerve Conduction Study with Dr. Poornima Shah – Neurophysiologist call now 9820238329 | 9321366625